Lounge Seating Area
Elevate Your Space with Bespoke Lounge Seating: Immerse yourself in sumptuous seating, meticulously tailored to your requirements, for an unparalleled sense of opulence.
Discover the perfect blend of comfort and durability with our range of custom-made furniture sets. Made with the finest materials, our sofas offer the ultimate seating solution for your office.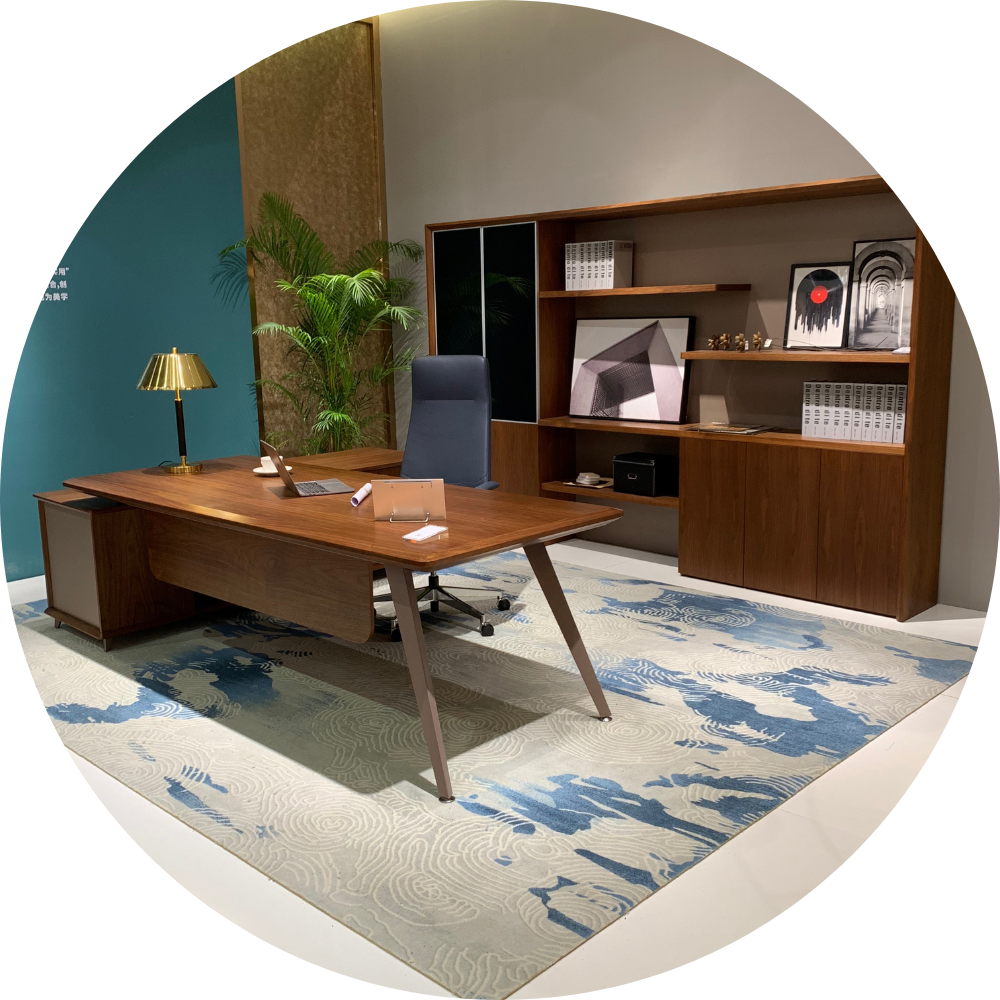 About us
With an aim to provide furniture that is innovative and appealing, D-Vark offers a complete range of office solutions right from seating, storage, collaborative desks, and much more.
At D-Vark, we persistently aspire to provide our customers with the most innovative sets of furniture that fits their space just right. The years of experience and diligence in keeping comfort, durability, and functionality over anything else, the value that we add to any space is unmatched.
Modular furniture is a set of items primarily tailored to fit snugly within your space. They're intelligently designed to enhance the aesthetics of the place while also being functional and comfortable. They can be customized to your operational needs, and are easy to move.
Ergonomic furniture is specifically designed to function in harmony with the shape and natural curvature of the human body, to ensure maximum comfort, overall wellness, and enhanced cognitive abilities. Enhanced cognition ensures maximum productivity at work.
A hybrid workspace is the need of the hour and our furniture aims at that. Ensuring maximum productivity, and a comfortable and pleasing environment to work in. Our furniture ensures employee satisfaction so that they work to the maximum of their capabilities
Contact us for more discussion
Yes, you can give us an order for 1 piece and avail special prices for corporate/bulk inquiries
Unlike ordinary furniture, ergonomic furniture aims at the users' well-being. It provides lumbar support for the lower back, to avoid any kind of pain.
For all payment received before 12 noon, orders shall be processed same day.
Incase your order needs customisation/manufacturing, please avail delivery schedule at the time of placing order
For Items available in stock, 24 hour delivery schedule (Within Surat). For National Deliveries 7-8 working days from dispatch of material.
If taken proper care of, modular furniture can easily last 5-6 years.
Ordinary furniture becomes immovable sometimes, on the other hand, it is easy to move modular furniture and install it. Modular furniture also blends in well, and in fact, enhances the aesthetics of your workplace.
3 Year Manufacturer's Warranty Policy
Section (A) Under 3 Year Manufacturer's Warranty Policy:
Each chair has a sole product code. Require to provide us with the product code and picture/video of damaged product. We shall thereby check the problem and provide replacement parts and necessary spares for free under warranty for below mentioned items
-Mesh Durability
-Mechanism
-Arms
-Gaslift
Section (B) Not covered under 3 Year Manufacturer's Warranty Period:
If the product has finished its warranty period, we shall provide you with a quotation advising what repairs need to be undertaken. We can provide you spares and necessary guidance of how to fix or replace those parts
If by some means the product code is not made available, we shall have to provide you spares at 20% discount rate. Rest of the cost has to be borne by the client.
Remarks:
1. Minor scratching and oxidation of base and frame is normal under contract conditions and is not covered by this warranty. Warranty does not apply to damage caused by accident, abuse, negligence, or abnormal use within extreme climatic conditions. Damage caused by customers' alteration of products is not covered by this warranty.
Yes, we are delighted to provide you with after sales services for products purchased from us and also products purchased from other vendors from the market. Give us a call today and avail free consultation. Also be prepared to share the damaged product photo or short video that explains what condition the product is, in order to help you better
We ship worldwide through our extensive vendor network which helps us to export any shipment at any corner of the world.
You can contact us to pre-book your visit to experience our wide range of products at our warehouse during the operational working hours which are 10 AM to 6 PM, Monday to Saturday
30 Day Money Back Guarantee

Terms & Conditions

* Returned purchases must be in the original unopened packaging within the 30 Day Money Back Guarantee period.

* Full item refund will be offered for items in original condition. Opened packaging will incur a 25% restocking fee.

* 30 Day Guarantee period begins once items are delivered. If you do not receive a delivery receipt, the date is assumed to be 3 days after the date of dispatch.

* Delivery charges cannot be refunded.  
Yes you can visit at 303, RJD Integrated Textile Park, Icchapore, Gujarat 394510
Absolutely, our furniture is modular. And modular furniture is known to blend in with the theme and the decor of the workspace. Our furniture leaves a lot of room for choice and is easily customizable. 
For customizations of various products please contact us to know more.
For Example, A Sofa can be customized as per your size, choice of upholstery, selection of foam, and colors of metal parts like legs, arms, accessories, etc.